What Is West River Health Science Center?
We're a partnership with the mission to help students complete their nursing education. BHSU, SDSU, Monument Health and West River Area Health Education Center have come together to support students as they pursue a Bachelor of Science in Nursing degree. Our program provides high-quality learning to students in Rapid City and the Black Hills region.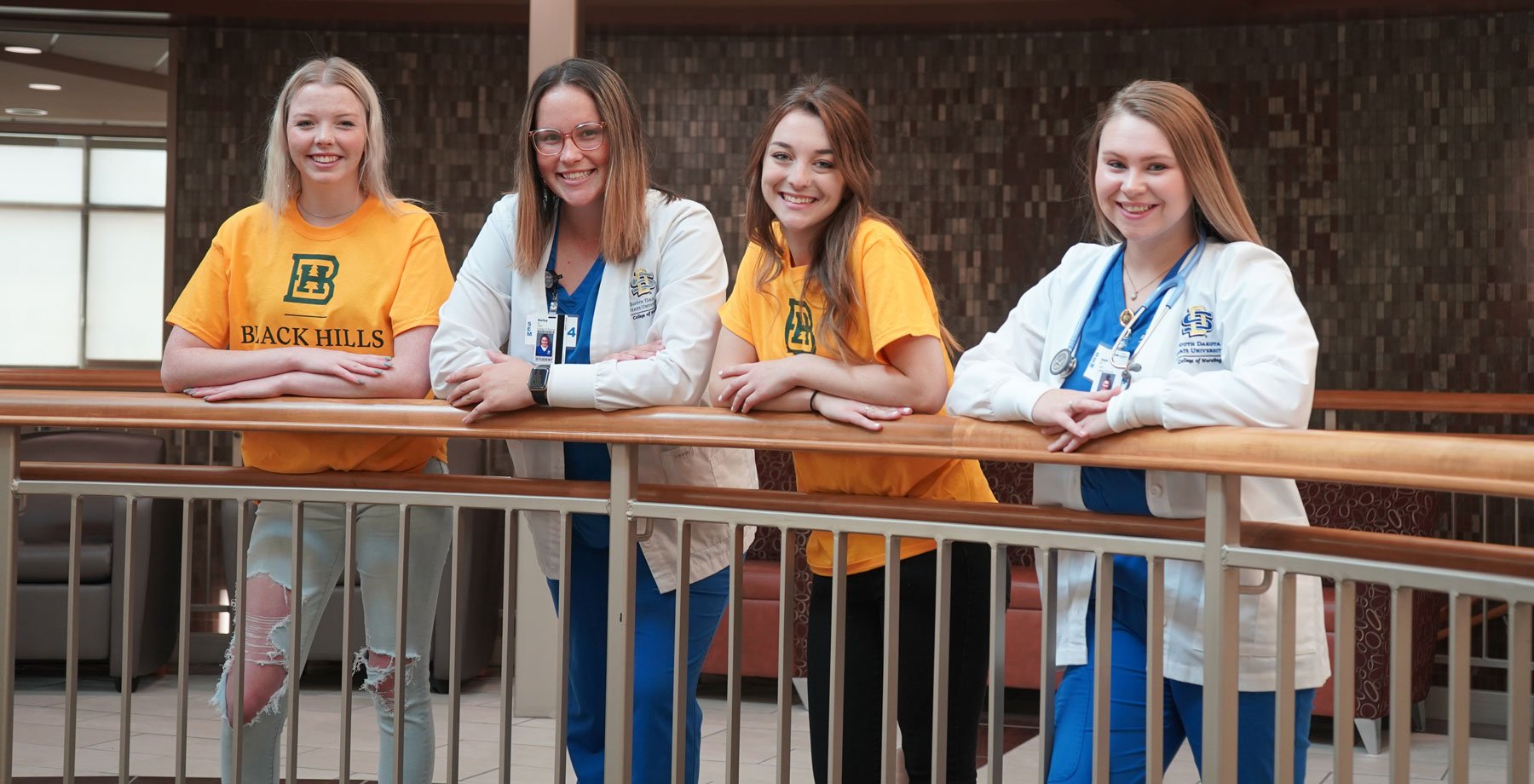 Find a Program That Fits Your Path
Take the next step toward a future filled with opportunities in the nursing profession.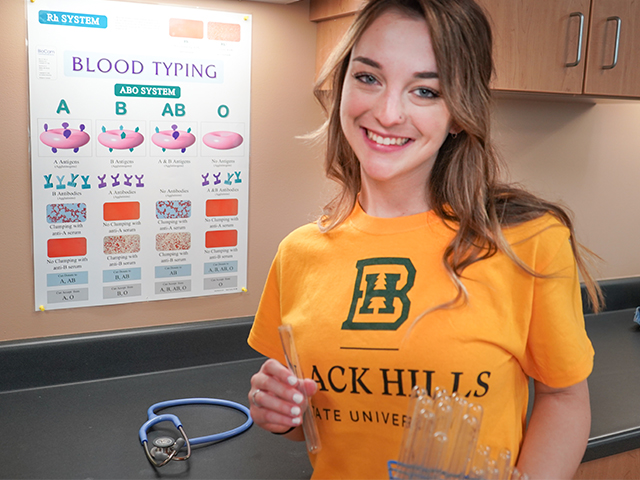 Enroll as a Freshman
If you haven't completed any college-level courses after graduating high school and you'd like to begin, BHSU is the place for you! Here, you'll get an Applied Health Sciences associate degree that will set you up for success. Supportive advisors can provide admissions resources to help you get started on the application process.
Finish Pre-Nursing Requirements
If you've taken some college courses and aren't sure where to head from here, you've come to the right place. Finishing prerequisites is the next step before applying to SDSU's Nursing Program. To ensure you're on the proper path, reach out to an academic advisor who can help set you up for future success.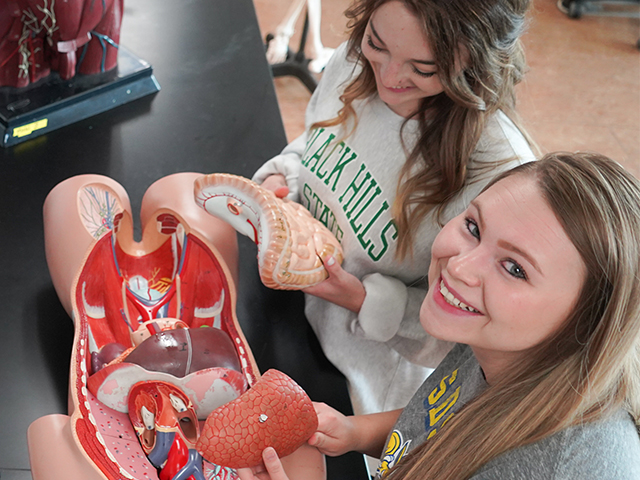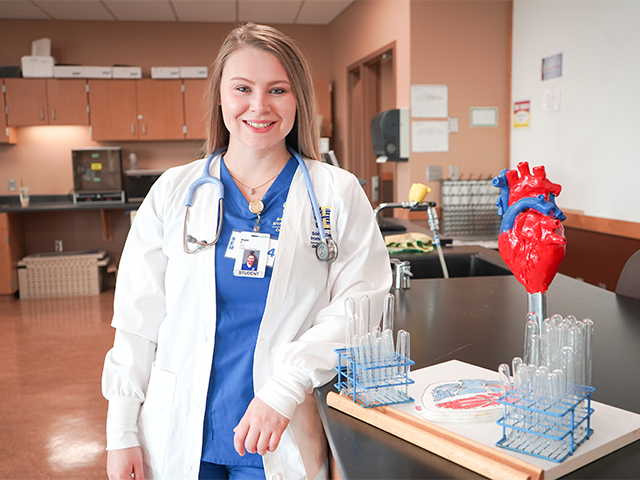 Apply to Nursing
If you've completed a college pre-nursing program, let us take a minute to congratulate you! Continuing your education at a top nursing program like SDSU's will be a fulfilling experience to add to your knowledge in healthcare. Continue pursuing your passion and let us know if we can help you along the way.
Discover & Experience
Faculty and medical professionals are here to help you lead the life you've imagined.
West River Area Health Education Center
Gather student resources.
Thank You To Our Partners
Thanks to Monument Health, nursing students have countless educational and professional opportunities. Their collaborative efforts strengthen communities in the Black Hills region with programs that prepare students to succeed, such as summer camps and events. As an investor in the West River Health Science Center, their support will continue to be felt for generations to come.